Buy them before we do: second-hand picks for 22 May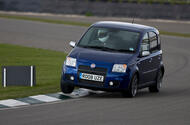 You can spend tens of thousands to find SUV thrills – but you don't have to, as these used picks demonstrate
This week's round-up of warmed-up and truly hot SUVs kicks off with the Fiat Panda 100HP. It might look like an SUV that's very far away, but the 100HP is purpose-built for the city.
Fiat Panda 100HP, £3000: It was brought into the second-generation Panda line-up in 2006 but didn't live beyond 2010 and, even more disappointing, wasn't replaced. When new, the 99bhp 1.4-litre twin-cam engine allowed the 100HP to go from 0-62mph in 9.5sec and head on to 112mph for bite-sized hot hatch thrills. On used models, check the coolant has been changed regularly (head gasket failure can be common) and bear in mind the timing belt tension needs to be checked every 36,000 miles. If there's any slack, then it needs replacing.
Although you may love its cutesy yobbish stance on 15in wheels, try out its ride on the lowered, firmer suspension it gets before parting with your cash. It manages to be both firm and busy. While you're at it, check the dampers for any signs of damp because the shocks can rust and leak oil. A full replacement isn't financially ruinous at all. You might also need to replace the rear bump stops, but they're also cheap.
If you do find the ride a little firm, the fact that it is an absolute hoot to fling into a corner will help you see beyond that and make you appreciate why this car has achieved left-field automotive stardom. Less exciting but just as important is that it'll manage more than 40mpg when you aren't thrashing it around.
There isn't a huge number of them on the used market, but we've found a tidy 2009 example for £3000. For that, you'll get average mileage and a full service history. Plus, as 100HPs become rarer, they should hold their value pretty well, too.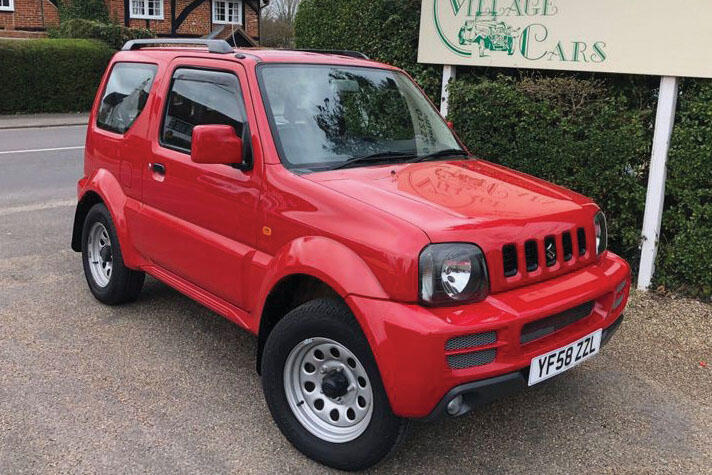 Suzuki Jimny 1.3 JLX, £5300: If you are after genuine SUV thrills on a budget and get your kicks crawling over rocks rather than hooning around town, the Jimny is for you. Low mileage, 10 years old, manual gearbox, JLX trim with roof rails and electric windows – all for £5300.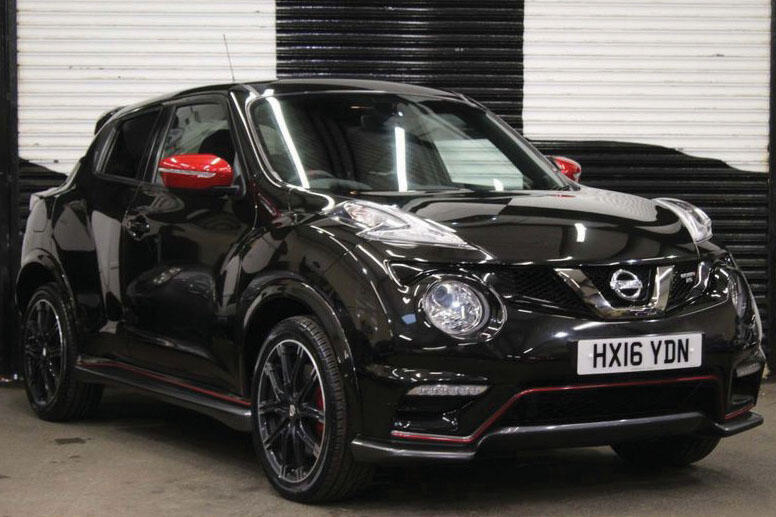 Nissan Juke Nismo RS, £9000: The Juke Nismo RS is a curious offspring of Nissan's much-derided but much-bought small SUV. It certainly isn't perfect but offers amusing straight-line pace and has now shed its value so £9000 gets you a four-year-old high-miler.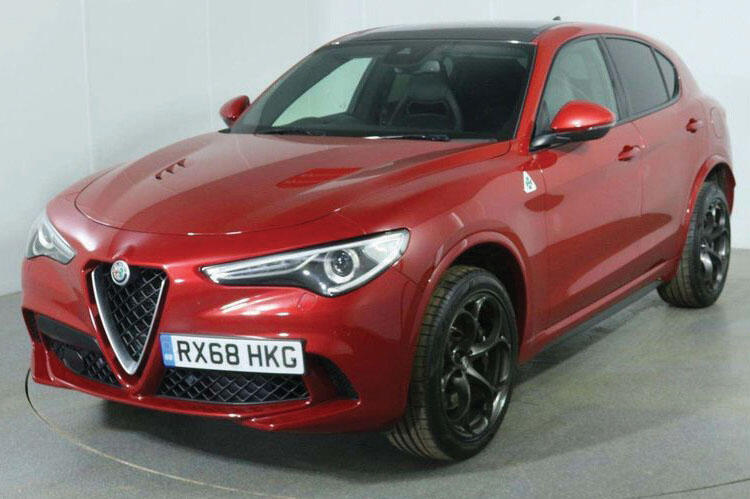 Alfa Romeo Stelvio Quadrifoglio, £50,000: If it's proper white-knuckle SUV thrills you're after, the Stelvio Quadrifoglio takes some beating, with its Ferrarisourced V6 and remarkable handling poise. Save around £20,000 from its brochure price by picking up a 2018 model with relatively high mileage.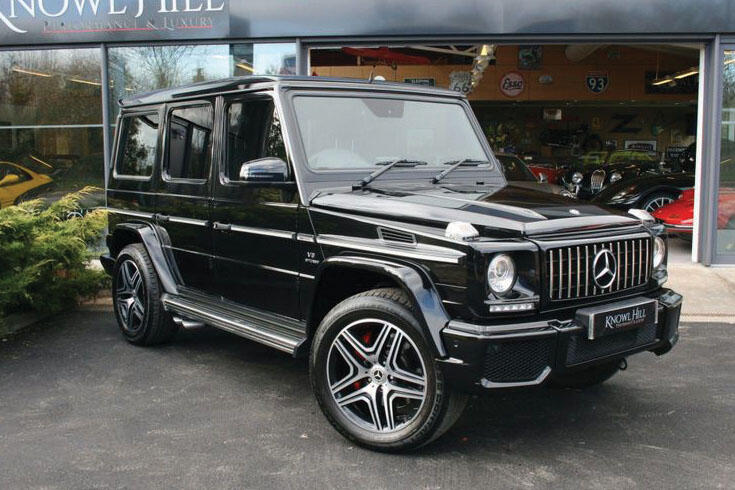 Mercedes-AMG G63, £77,000: This brutish 5.5-litre V8 and villageawakening exhaust note will keep you entertained mile after mile. For under £80,000, you'll get a clean one – but the warranty will be gone. Propshaft failure is common, so check for heavy shuddering in the interior. 
Auction watch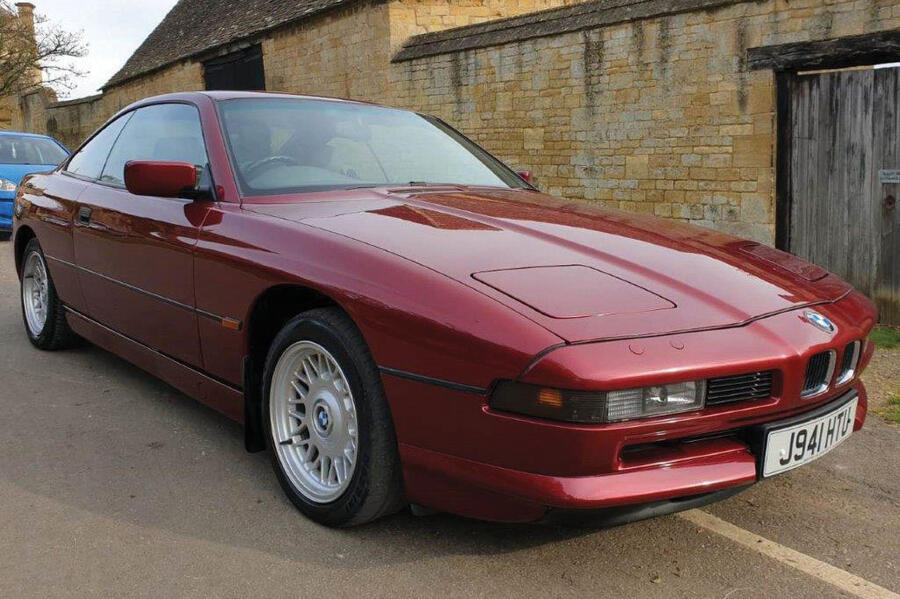 BMW 850i: The dramatic looks of the new G15-generation BMW 8 Series coupé were inspired by its stylish E31-gen forebear (1990-1999). An 850i from 1991 passed through auction recently for just under £7000, which sounds like a luxury bargain. The 296bhp 5.0-litre V12 with an automatic gearbox may not have the used-car cachet of the 375bhp 850 CSi that followed, but it still has plenty of character. This one had done 135,000 miles and its V12 leaked oil from its sumps. Still, at that price, it seems worth a punt to be able to drive around in such a Bavarian beauty.
Future Classic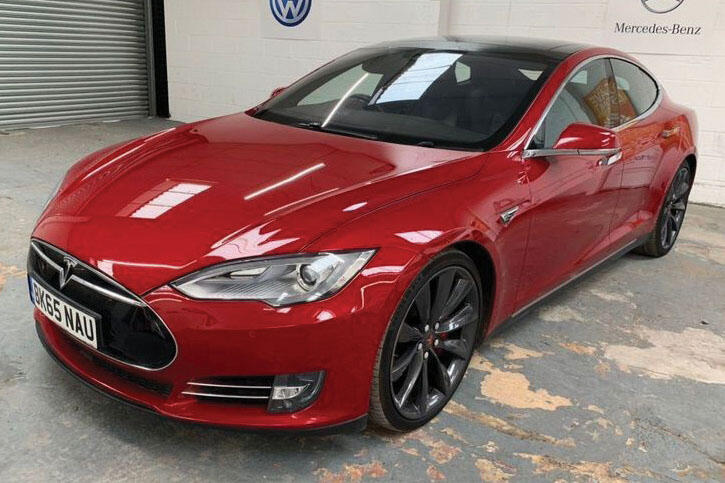 Tesla Model S P85D, £45,000: Much of today's Tesla fanfare surrounds the new Model 3. But a wily used buyer could do well picking up something rarer from its back catalogue. The Model S P85D covers 0-60mph in 2.8sec thanks to its Ludicrous mode (a software update every P85D will be able to get) and a five-year-old model with reasonable mileage can be had for half its original cost. Make sure you find one with Tesla's adaptive cruise control and steer assist Autopilot, as this can't be retrofitted. This savage straight-line EV pace should be much sought after for years to come.
Clash of the classifieds
The brief: Find me a cheap, pretty car I can use in town. No nonsense, three doors.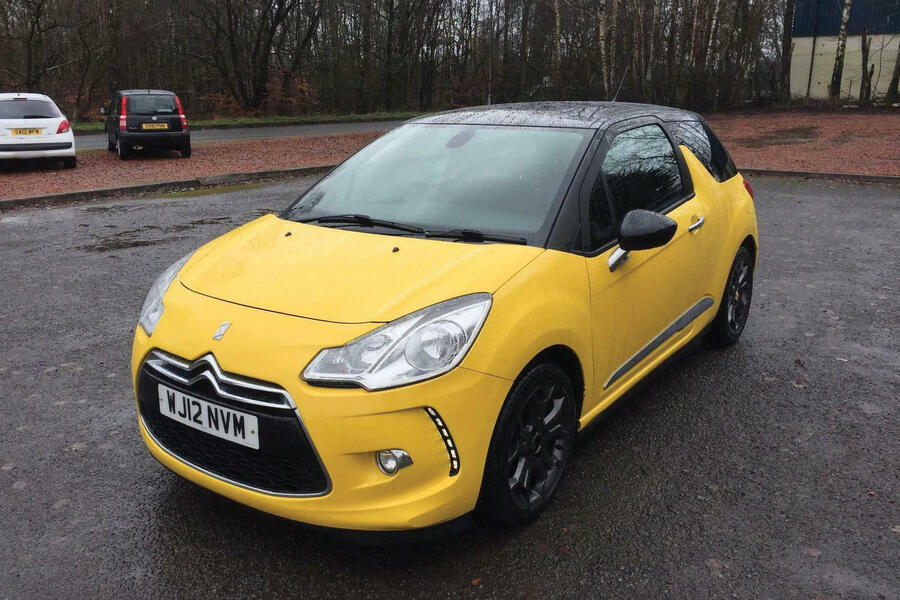 MARK PEARSON I may be well stricken in years but I like to be bang on-trend. This immaculate CR-Z is not only hugely desirable and gorgeous to behold, but it's also a hybrid. That electric motor gives my eco-mentalist little Honda extra shove and impressive frugality. Best of all, it's beautifully balanced and dances on its toes through the bends – the perfect town car, in fact. This spicy beauty from 2011 has got a low mileage and a full history, too. What have you got, Felix?
FELIX PAGE I may well have outpipped you in both trend and 'spiciness' as I've sourced a clean, 2012 example of the best-looking supermini in recent years: Citroën's DS3. No weighty hybrid system to dampen your dynamics here, just a torquey 1.6 turbo diesel that allows for frugality in town – and out yonder when you escape the bustle of city life. And look at that B-pillar…
MP Yes, I can see the B-pillar bit, but it's not a low-slung hipster in the manner of the CR-Z. And when all is said and done, that is a diesel engine… I think mine is the one collectors will be flocking to in larger numbers as the years go by.
FP You appear to be labouring under the illusion that your car shares the same appeal as the wonderful little CR-X. It doesn't. Mine, on the other hand, oozes Gallic charm and has a rear windscreen big enough to see out of.
MP Why look back? You know where you've just been. My CR-Z positively encourages you to go forwards. And no other small town car ever looked as achingly cool doing it.
FP Well, I look forward to your reaction when you hear my car will crack 55mpg in everyday use. Yours? A piddly 43mpg.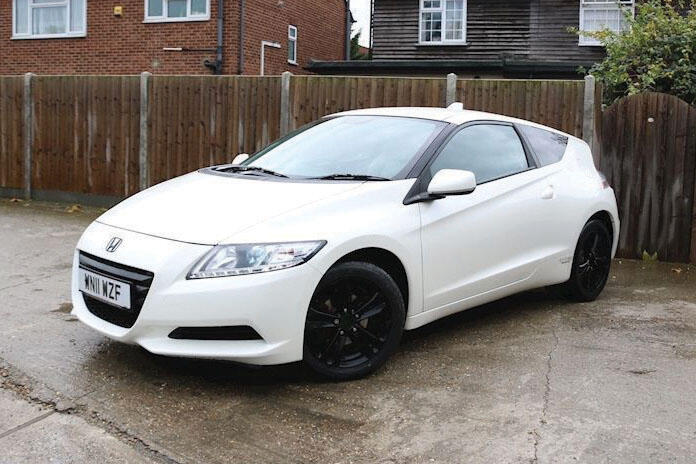 James Ruppert's verdict: That Honda looks like a little rocketship. Sold.
READ MORE 
Nearly new buying guide: Volvo XC60
James Ruppert: Uncool? Maybe, but MPVs are top bangers
Used car buying guide: Alfa Romeo 145 Cloverleaf
Source: – autocar
Buy them before we do: second-hand picks for 22 May