Volvo XC40 Recharge T5 2020 long-term review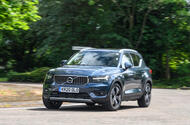 We've always been fans of Volvo's smallest SUV. Is it even better as a plug-in hybrid?
Why we're running it: To discover whether a technology that suits the car industry also suits drivers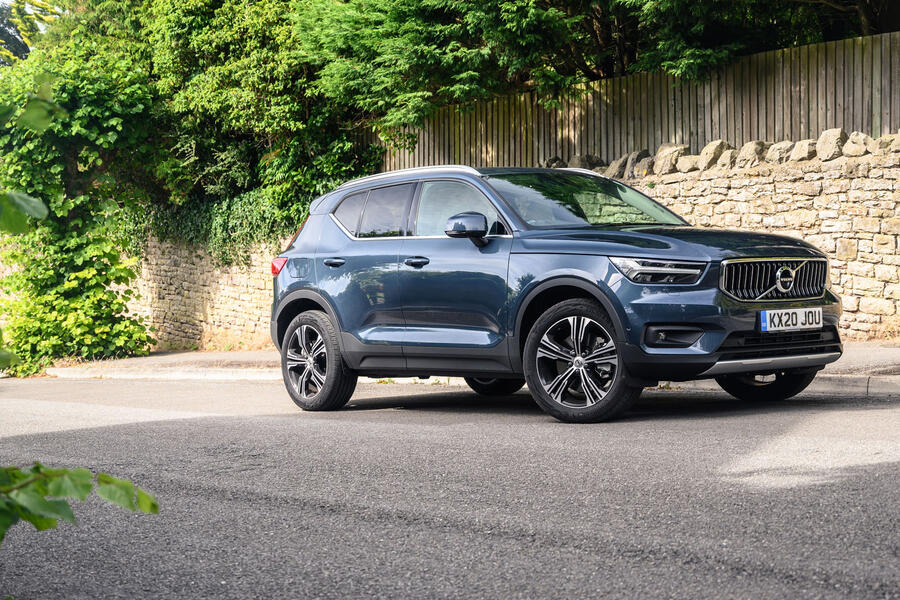 Life with a Volvo XC40 PHEV: Month 1
Welcoming the XC40 Recharge to the fleet – 19 August 2020
It may look like any other Volvo XC40, but the car pictured here is actually a glimpse into the future. Well, sort of. It represents both where Volvo is now and where it's aiming to go. It's a snapshot of a company – and an industry – in transition.
The clue lies in its unwieldy name: the Volvo XC40 Recharge Plug-In Hybrid T5 Inscription Pro. Let's break it down. The 'XC40' bit won't need much introduction: it's the model that completed Volvo's range of hugely successful SUVs and the first developed fully since the Swedish firm was bought by Geely.
The XC40 has now been around for a few years, and we've previously run one as a long-termer; the reason we've added another one to our fleet is the 'Plug-In Hybrid' part of the title. The addition of this powertrain, combining a 178bhp three-cylinder 1.5-litre petrol engine with an 80bhp electric motor, to the XC40 range means that Volvo now offers a PHEV version of every model in its line-up.
That leaves 'Recharge', and this is the element that signals where Volvo is going. The new sub-brand will be used for every Volvo with a plug-in hybrid or fully electric powertrain (replacing the Twin Engine badge previously used for PHEV models).
This is the first new car to use it; the next will be the electric XC40 Recharge P8 later this year. Expect to see a lot of Recharge models arrive in the near future: Volvo has pledged that, by 2025, half the cars it sells will be electric and the other half hybrid.
Reaching that goal will involve the firm launching a new EV every year for the next five years, and it counts on public demand for EVs growing, charging infrastructure developing and battery costs falling. But with EU emissions rules requiring firms to cut their cars' CO2 output, Volvo, like others, is using plug-in hybrids to plug the gap until that happens.
In short, the XC40 Recharge PlugIn Hybrid T5 Inscription Pro (we'll plump for XC40 T5 from now on…) is very much a car designed for the industry in 2020. It's intended for drivers who want some of the benefits of electric power but without some of the challenges an EV presents. We're out to discover whether it's successful in doing that.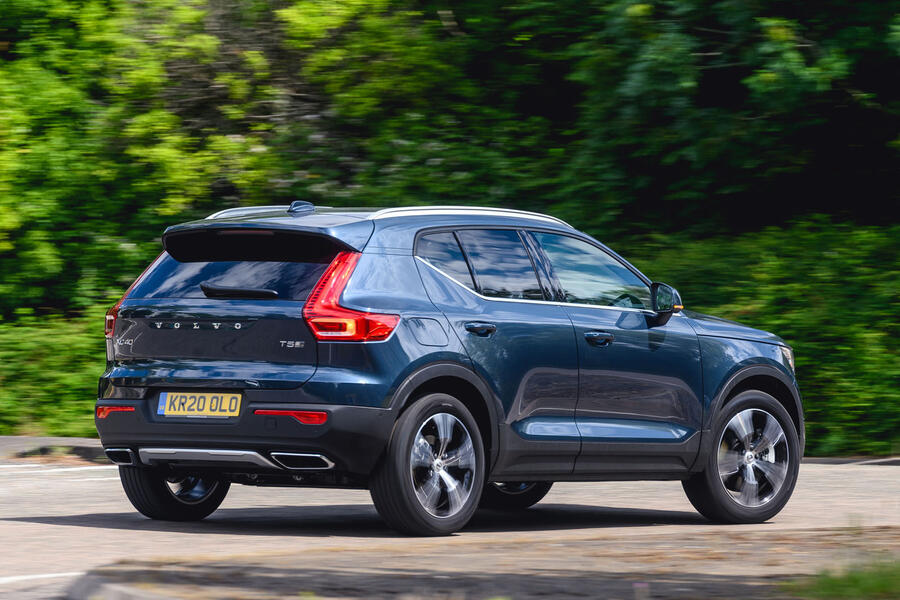 We're ramping up the degree of difficulty a bit, too. Several of our team who have recently run plug-in hybrids, such as Andrew Frankel with the Mercedes-Benz E300de and Mark Tisshaw with the BMW 330e, have the benefit of a 7kWh home charger. Lately, I've split my time between my house in Middlesex and my family home in Somerset. Neither has a home charger: my house is set back from the road and has no private parking, while my mum has so far resisted requests to have a charger stuck on the side of her house.
At one level, that means I'm not ideally placed to get the best out of the XC40 T5, but this is a challenge also faced by many of the drivers who are tempted by a step into electrification. So, can you still get the best out of a plug-in hybrid when keeping its battery topped up relies on charging from the mains at 2.3kWh and public charging points? That's going to be a key question to consider for this test.
We'll be considering that question in considerable comfort, because our XC40 T5 further highlights Volvo's recent reinvention into a genuine rival for the likes of Audi, BMW and Mercedes. The Recharge line is only offered with Volvo's higher-end trim levels, and we've decided on range-topping Inscription. And this wasn't just because that means it has an Orrefors crystal glass gear selector, something I have a soft spot for after going to the factory to make one for an Autocar feature last year. Honest.
As well as the fancy gear selector, Inscription means our XC40 T5 gets 19in alloy wheels, leather upholstery, wooden dashboard trim, a 12.3in infotainment touchscreen and, since this is a Volvo, just about every driver assistance and safety system there is.
Plenty of options have been added, too, including a 360deg camera, a panoramic glass roof, a powered tailgate, heated seats, a Harman Kardon audio system, wireless phone charging and tinted rear windows.
All this raises the cost of our car from £42,305 to £48,255, and that needs to be considered next to the £25,295 base price for the entry-level XC40, the three-cylinder petrol T2. Even with the promised fuel and tax savings offered by the plug-in hybrid's greater economy (with an official economy of 134.5mpg) and lower CO2 emissions, that's a big difference – and we're going to need some convincing that it's worth it.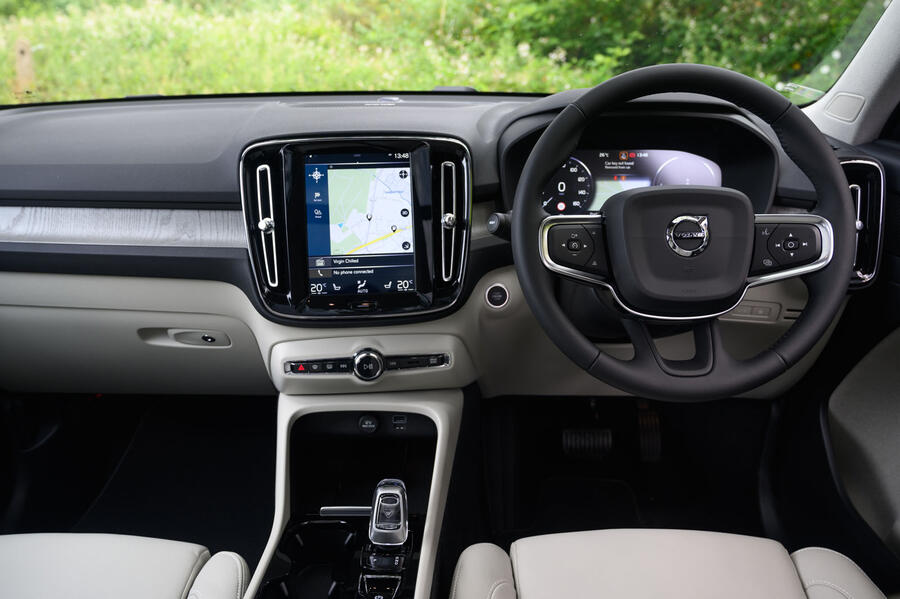 Early impressions are largely positive: the XC40 is as comfortable and pleasant to drive as I remember, and the plug-in hybrid powertrain is impressive, offering serene electric-only running and a smooth transition when the engine does have to kick in.
Less smooth, so far, is the slightly ungainly sight of the charging cable snaking out of the house from the plug nearest to the front door when I'm slowly charging the XC40 from the mains supply. Clearly, it's not the ideal solution – but it is a reminder that plug-in hybrids are something of an interim technology.
For Volvo, the Recharge brand represents the future – but we'll be judging the Recharge Plug-In Hybrid T5 by how well it can serve us right now.
Second Opinion
The XC40 remains my premium compact SUV of choice, led by its good looks and cemented by living with the petrol-powered T4 version for six months last year. It's pricey, and the PHEV even more so, but I suspect that many who favour an electrified powertrain in an upper-end car will go for the T5. I can't wait to try it.
Rachel Burgess
Volvo XC40 Recharge T5 Inscription Pro specification
Specs: Price New £42,305 Price as tested £48,255 Options Xenium Pack (panoramic sunroof, 360deg camera, Park Assist) £1600, Intellisafe Pro Pack (auto-dimming mirrors, blindspot detection, Intellisafe Assist) £1500, Convenience Pack (electric boot, electric rear headrests, keyless drive, puddle lights) £400, Winter Plus Pack (heated rear seats, heated steering wheel) £300, Sensus Connect and Harman Kardon stereo £550, smartphone integration £300, wireless phone charger £175, tinted windows £350, Mode 3 charging cable £50, spare wheel £150, metallic paint £575
Test Data: Engine 3 cyls, 1477cc, turbocharged, petrol, plus 80bhp electric motor Power 258bhp at 5800rpm Torque 313lb ft Kerb weight 1741kg Top speed 127mph 0-62mph 7.3sec Fuel economy 119.1-139.4mpg CO2 47-55g/km Faults None Expenses None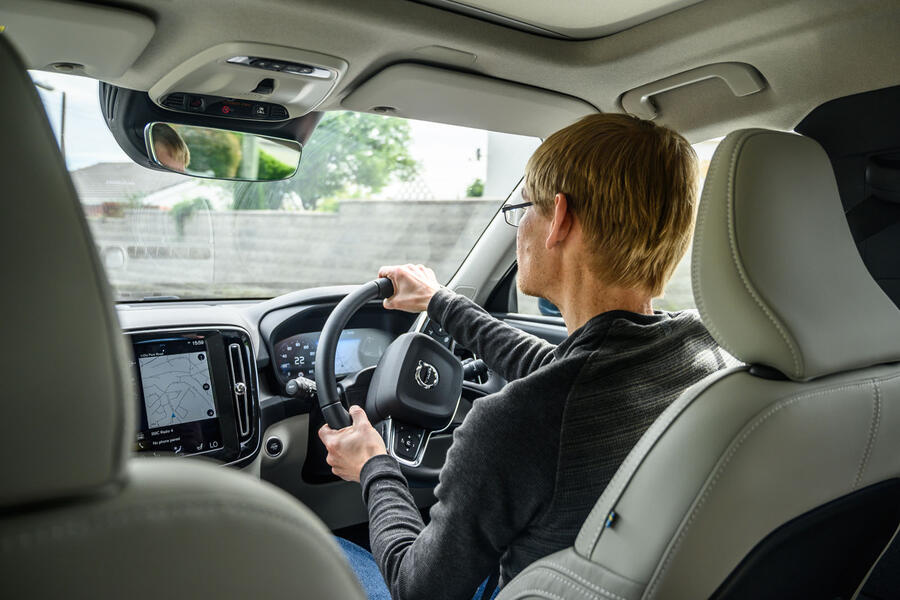 Source: – autocar
Volvo XC40 Recharge T5 2020 long-term review