Why your first post-lockdown drive should be a track day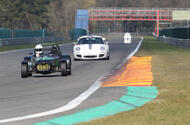 You will see motley assortments of cars at most track days
Few things are more fun for keen drivers, but many are anxious about doing their first. Here's why you shouldn't shy away
There isn't much good news around in these Covid-infested days, particularly from the beleaguered automotive sector, but there is one kind of business that has thrived since the lifting of total lockdown: track days.
It's easy to see why. Even before the pandemic, people were increasingly turning to track days, for two reasons. First, modern performance cars are so fast that it's increasingly hard to exercise them properly in public. And second, if you do attempt to drive fast on the road rather than track, you will at best incur the wrath of the locals, at worst risk anything from your licence to your liberty.
"The track day market isn't just back to normal but exceeding what could normally be expected," says Ben Taylor, boss of the British Automobile Racing Club, which lets tracks such as Thruxton, Pembrey and Croft to track day organisers. "Even our own track experiences, where you drive our cars on track rather than your own, are coming back strong. You have to take Covid seriously and be assiduous in all processes, like thoroughly sanitising every car for each new driver, but if you show that level of care and professionalism, customers are now far more likely to be put off by the prospect of bad weather than anything else."
Indeed, driving a car around a track is one sport you can pursue while guarding very effectively against the risk of coronavirus transmission. You're usually alone in the car, and even if you have a friend or instructor next to you, there are surely few face coverings more effective than a balaclava and full-face helmet with the visor down. This, combined with people catching up with track days they might otherwise have done during lockdown, likely accounts for most of their current popularity.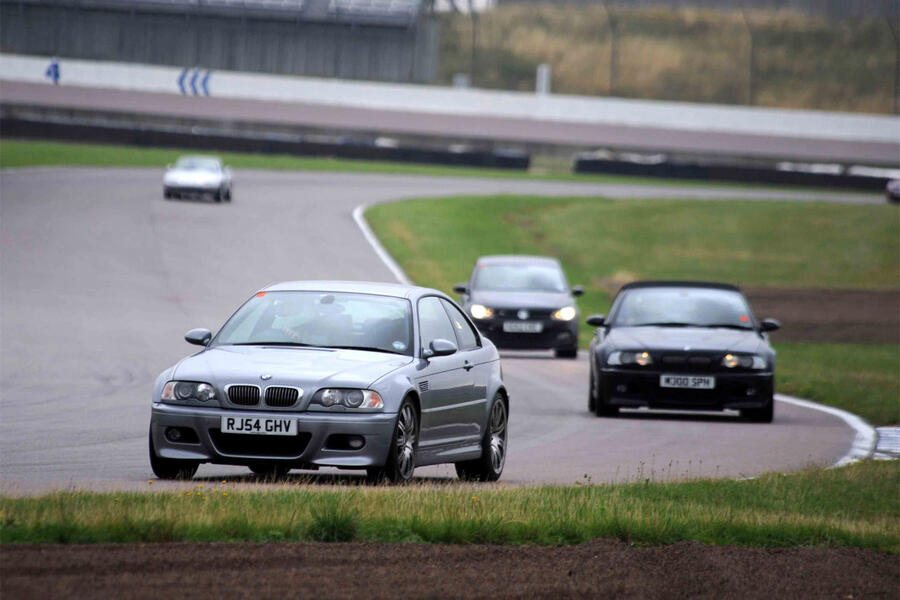 There's another factor at play here, too: at a time when the greatest restrictions have been placed on our movements since the war, the idea of cutting loose and driving a good car around a great track as fast as possible is a fantastically liberating thought. And so long as you and your car leave in the same number of pieces as you arrived, a track day will deliver on that promise in spades.
So what's stopping you? For most, it's a mixture of factors such as cost, thinking you have the wrong car and the fear of anything from not being fast enough to hurting your car or yourself in a crash. My aim here is to answer a few such questions for track day newbies and hopefully put minds at rest.
Perhaps the first thing to say is that you won't struggle to find a venue: the track day market is so valuable to circuits that if there's one near you, it's guaranteed to either host its own or let its facilities to one of the many track day companies out there.
But never do a track day at a circuit just because it's local. However you do them, track days aren't cheap, so you might as well go somewhere that presents the best chance for you to enjoy yourself.
So you might want somewhere like Silverstone, with huge amounts of on-track space and run-off to reduce the chances of hitting something; a circuit steeped in history and still in its original form, like Goodwood; or one that combines elements of both, such as Brands Hatch or Donington Park. Speed fiends will find nowhere better than Thruxton, while if you want somewhere beautiful, technical and challenging, you're spoiled for choice all the way from Anglesey past Oulton Park to Cadwell Park. If you couldn't care less about scenery or history and just want to go fast in relative safety, Bedford Autodrome fits the bill very well.
There is, of course, an almost limitless choice of circuits in Europe, but we will come back to those another day. All I will say for now is that the most popular for British punters are Spa-Francorchamps in Belgium and the Nürburgring in Germany, for obvious reasons. All petrolheads should try to do a lap of the 'Ring at some stage in their lives but, as a venue for a novice, Spa is faster yet less intimidating and far more fun.
The next question is whether you and your car are up to it, and the answer is almost certainly yes. You don't have to be Lando Norris and you don't need to drive a McLaren to safely have fun. You and your car must be fit and safe enough to withstand a day's hard use, of course, but remember that at least half the fun is driving flat out on a purpose-built facility, knowing there's nothing coming the other way – and you get that in any car.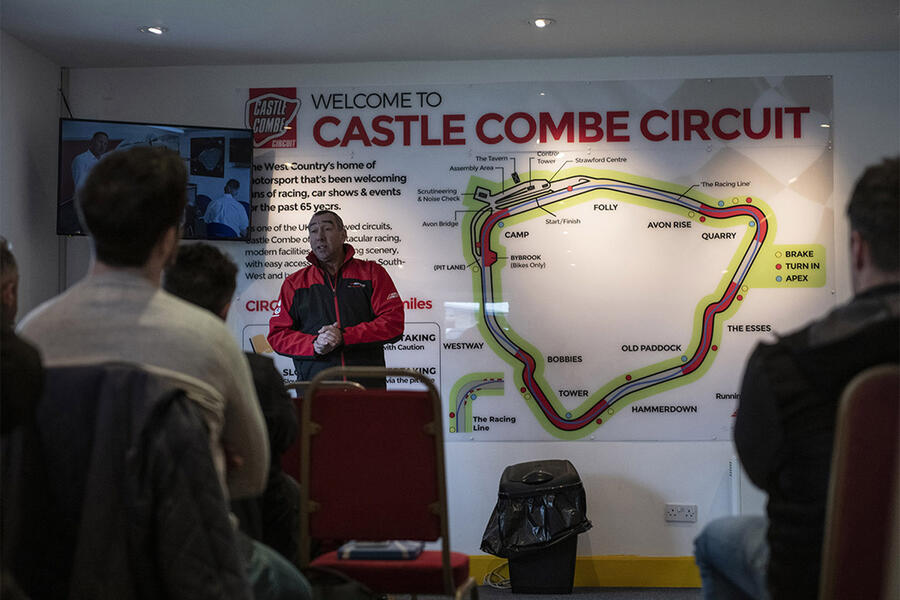 Even so, if your car is fundamentally pleasant to drive, nicely balanced and mechanically robust, you will definitely have a better time. But you can buy a Mazda MX-5 that ticks those boxes for a very modest sum, so you definitely shouldn't consider your wheels any kind of bar to such enjoyment.
So what about you? Well, if you've got this far, you're likely to be an enthusiast and therefore also likely to be more than good enough for some gentle lappery at your circuit of choice. That said, there are plenty of current Formula 1 stars who still employ driving coaches, so you're never too good to learn. All the big track day companies should provide expert tuition from Association of Racing Driver Schools instructors, and half an hour with one of them at the start of a day will not only increase your levels of knowledge, skill and enjoyment but also improve the chances of you keeping your car pointing in the right direction.
Presuming your car is sound, there's not much you need to do to prepare it for a track day. If it's old or you've just acquired it, it probably makes sense to ask a decent mechanic to do a spanner check on it just to make sure nothing is about to come adrift, and it's obviously imperative that your brakes, wheels and tyres are in good order and your suspension is straight. Otherwise, just make sure it's full of clean oil and coolant and go and enjoy.
Beware spending thousands on trick track day tyres, funky suspension and enormous brakes. The relationship between fast and fun is tenuous to say the least, and if you're a novice, it probably makes more sense first to get used to skidding about at a more easily accessed and therefore controllable limit before upping your pace. And if you do want to improve your lap time (not that timing is usually allowed at track days), it's far cheaper, more effective and better fun to make yourself quicker through tuition than your car through tuning.
Finally, just remember the two crucial things: enjoy yourself and leave in one piece. No racer was ever 'discovered' at a track day, so you will be proving nothing to anyone by going too fast too soon. Find the right track, get tuition if you need it, build up to maximum effort and have a blast.
Track day insurance
Remember that your normal car insurance will almost certainly not cover you for track days. Nevertheless, specific track day insurance is available and needn't even be that expensive if your car isn't too pricey and you're happy to have a chunky excess. Just remember that track day insurance cuts out as well as in: if you have a valuable car, there will usually be a maximum payout in addition to the excess.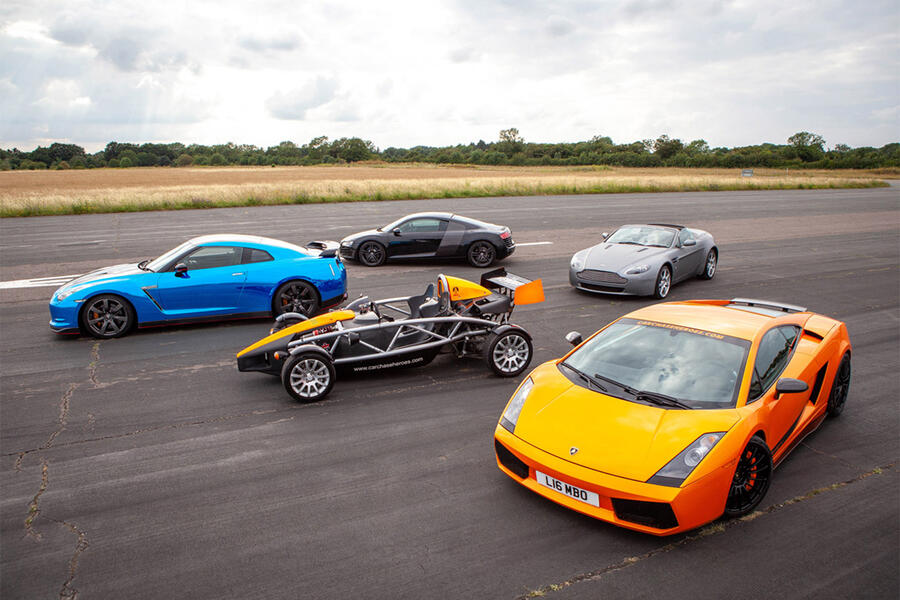 Most of all, bear in mind that it doesn't matter whether those with whom you share the track are insured or not, because there's no third-party cover for track days. So if you're behaving like a saint and some idiot still comes piling into you, it's still entirely down to you, unless you can guilt him or her into paying up. You will almost certainly have no legal redress whatsoever.
Track experiences
Plenty of circuits run these events, providing you with something exciting of theirs in which to run around. This might be a Porsche or a Ferrari, something light and exciting like a Caterham, an old classic car or even a single-seat racer. These tend to be separate events, usually run by the circuits themselves rather than track day organisers.
Corporate days
On corporate bookings, you and your team spend the day driving a whole host of different machinery from off-roaders to purpose-built racing cars, with instructors next to you with the aim of pushing you to the limit of what you can achieve behind the wheel. They're exemplified by Palmer Sport days at Bedford Autodrome (palmersport.com).
Costs
You can pay pretty much what you like for some time on track, from a two-figure sum for a morning or afternoon at a less than epic circuit, perhaps run in sessions and maybe with an inconvenient noise restriction, up to many hundreds of pounds for a 'noisy' day at a famous circuit with an open pit lane policy.
How to drive on your first track day
* Make sure your car's tyres are all at their correct pressures before heading out on track.
* Don't do racing gearchanges, because they will do nothing other than wear out the transmission.
* Look after the brakes. If you don't, the least that will happen is that they will start to go off just when you need them most. But if you push on and boil the brake fluid, they will stay gone all day.
* Regard kerbs as your safety margin, to be used only when you've run out of track width by mistake. If instead you treat them as part of the track, you will come off the track altogether if something goes wrong. In the meantime, clouting kerbs means potentially damaging your wheels, tyres, suspension and wheel bearings.
* Keep off painted surfaces if the track is even damp, let alone wet. They can throw you into the wall without warning.
* Bear in mind that the usual racing line is often not the fastest when the track is wet. Instead try a wider, more outside line where there's less rubber on the surface.
* Keep your car's traction and stability systems on at first, ideally in track or dynamic modes if those are available. These should allow the car some slip while still providing a safety net.
* Don't, however, think that these systems are infallible. They aren't: physical law is physical law, and if you brake much too late or turn in far too fast, it's unlikely there will be a happy ending.
What you must watch out for
* Track day companies aren't all the same. Some, like Motorsport Vision (MSV), RMA and Gold Track are world-renowned, others less so. But pick your level: do you want to spend your first track day being monstered by far faster road and racing cars on a super-fast track that might not play to your car's strengths? Maybe start at the bottom and work your way up.
* Think about how much noise your car makes. Many UK tracks have stringent noise restrictions placed on them, and you don't want to drive all the way there only to not be allowed on track. Remember that just because it's quiet enough to be allowed on the road, that doesn't automatically mean it will be allowed on track. If in any doubt, ask the organisers.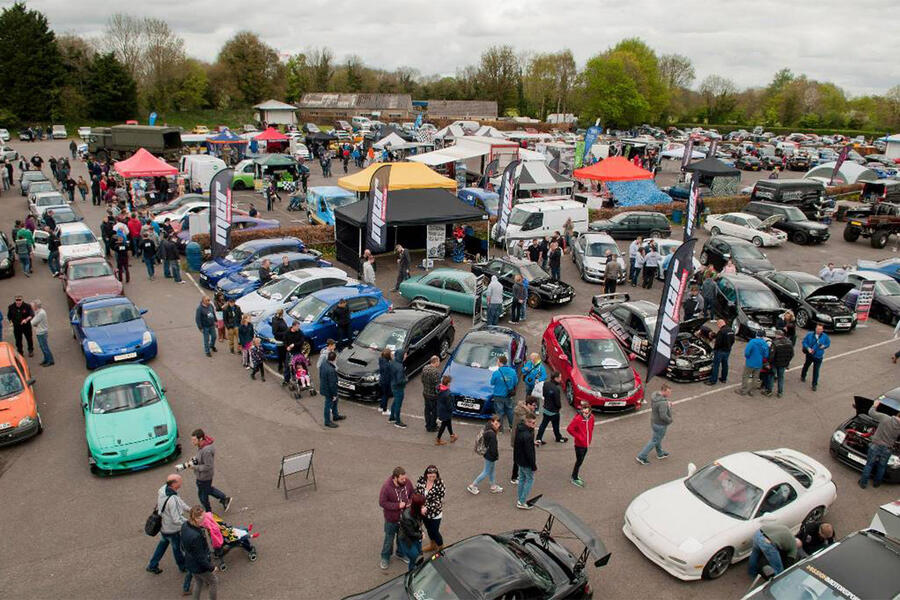 * Make sure you're happy with the organiser's track protocols, particularly regarding how and where to overtake or be overtaken. Remember that not all track days are 'open pit lane', where you can spend as much time on track as you like. Some are run-in sessions with limited laps.
* Wear the right gear, which means full covering of both arms. You won't be allowed on track in a T-shirt. And if you can, wear a decent helmet: it doesn't need to cost thousands and be made from carbonfibre, but it does need to be in good condition and have never been in a crash before. Helmets can look okay on the outside but be structurally compromised.
* Don't mistake test days for track days. Test days are for racing cars, usually attended by race teams trying to set up or develop racing cars. For these, you not only need to be clad in FIA-approved race gear from head to toe but also have a competition licence.
READ MORE
British GP: 70 years of racing magic at Silverstone 
The Silverstone Experience: A tour of the F1 track's museum 
Source: – autocar
Why your first post-lockdown drive should be a track day